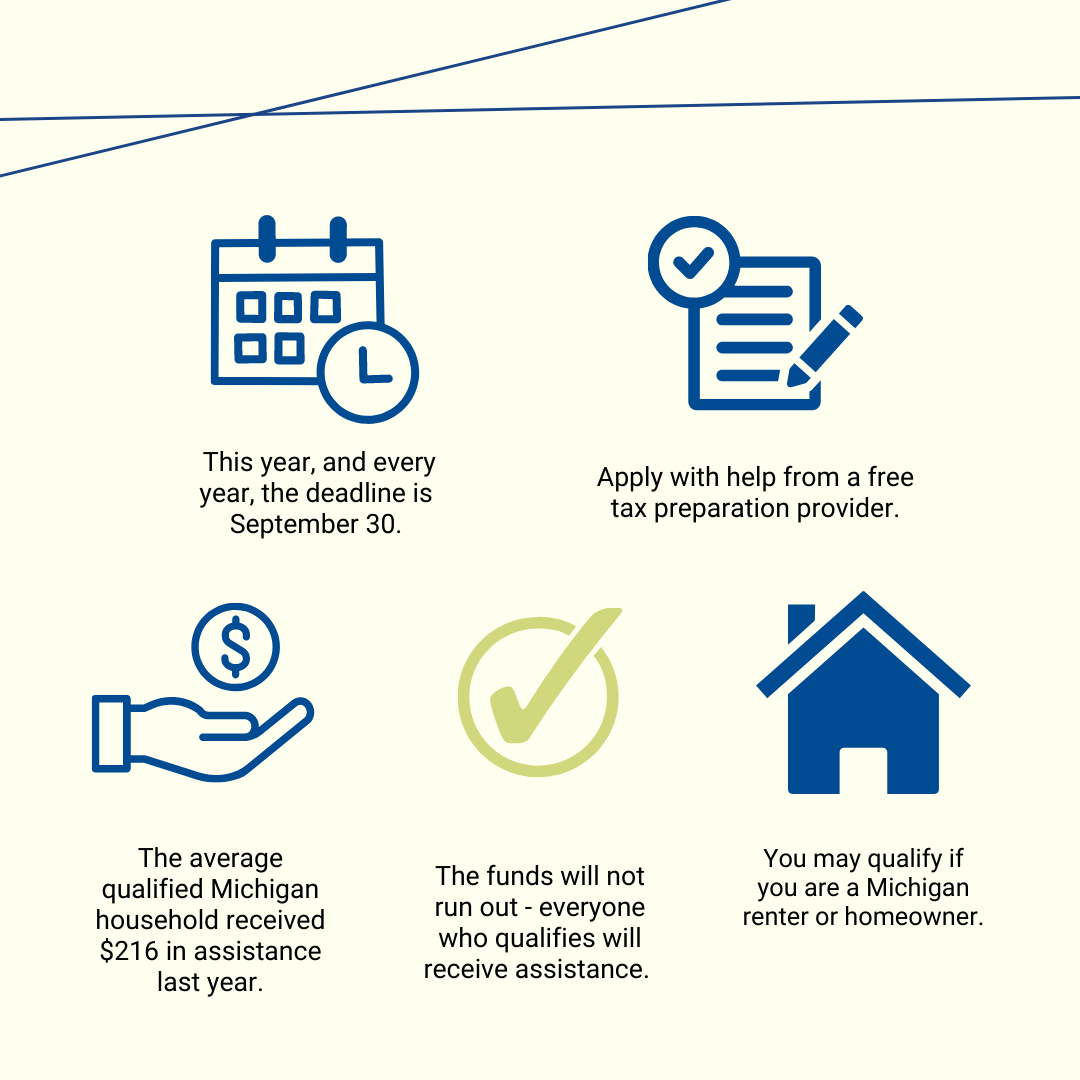 The Michigan Home Heating Credit
What's one thing all Michiganders can relate to? Expensive heating bills.
If you rent or own a home in Michigan, you can offset those pricey heating expenses with the Home Heating Credit. Last year, an average household received $216 in assistance!
Book an appointment with us to make sure you're claiming all the money you can. We are certified tax experts and your advocate. We care about your financial wellbeing and are here to help you, at no cost to you, ever.
The Home Heating Credit deadline of September 30 is approaching fast, so make an appointment today!
Contact Us