If you follow travel social media or have friends who are frequent fliers, you probably experience some kind of FOMO while you see them enjoying their luxurious vacations. And while you don't have to be an A-list celebrity to enjoy a luxury vacation, it does take strategic planning to avoid breaking the bank.
So, are you burned out from your desk and need a little break from reality? If so, here's how to travel in luxury, for less.
Opt for a Less Touristy Stay
Sure, everyone wants to book a hotel in Soho that overlooks New York City, but staying in touristy areas of cities will be more expensive than if you stayed outside of city limits. To get more bang for your buck, or in this case, your stay, consider booking an Airbnb outside of the center of wherever you're going. Plus, staying away from touristy areas of popular cities offers an authentic feel for the city.
Save Money on Transportation Costs
Generally speaking, always apply long-haul flights to longer trips and short-haul flights to shorter ones. You can easily earn points for short-haul flights, and they're cheaper. This simple planning can reduce your daily costs by a lot. To calculate the cost of your trip on a per-day basis:
Determine a reasonable daily budget.
Multiply the amount by the number of days you'll travel.
Add the cost of your flight.
Divide the number of days you'll be traveling.
Essentially, the longer you travel, the less your flight contributes to your daily cost.
Be Flexible While Booking
When booking flights, it pays to be flexible and will save you money in the long run. Try booking flights on weekdays like Monday or Tuesday instead of during busy weekends like weekends before major holidays; New Years', Christmas, and Thanksgiving.
Skyscanner is a search engine designed to make booking flights easy, fast, and cheap. All you need to do is plug in your home airport and "everywhere" as your destination in the search engine (the search everywhere button is one of the most preferred ways to find the cheapest flights from your preferred airport). From there, you'll get all sorts of destinations presented to you in order of least to most expensive. Always be sure to check other websites for flight prices before booking, just in case.
Book an Airbnb Instead of a Hotel
A while back, booking a BnB typically meant staying in a room in someone's house––NOT luxurious in the slightest. These days, that's no longer the case. Instead of staying in an additional room in a stranger's home, you can now book separate suites, houses, apartments, etc., worldwide. If a hotel is out of your budget, try finding a luxury Airbnb.
Sure, staying in a tent is not usually seen as a glamorous overnight stay, but these days, glamping is far from tent camping. Look up online glamping locations and have your mind blown by the simplicity, interior design, and of course, luxury of glamping locations around the world. Take camping to a whole new level with queen beds, leather couches, and cozy roaring fireplaces.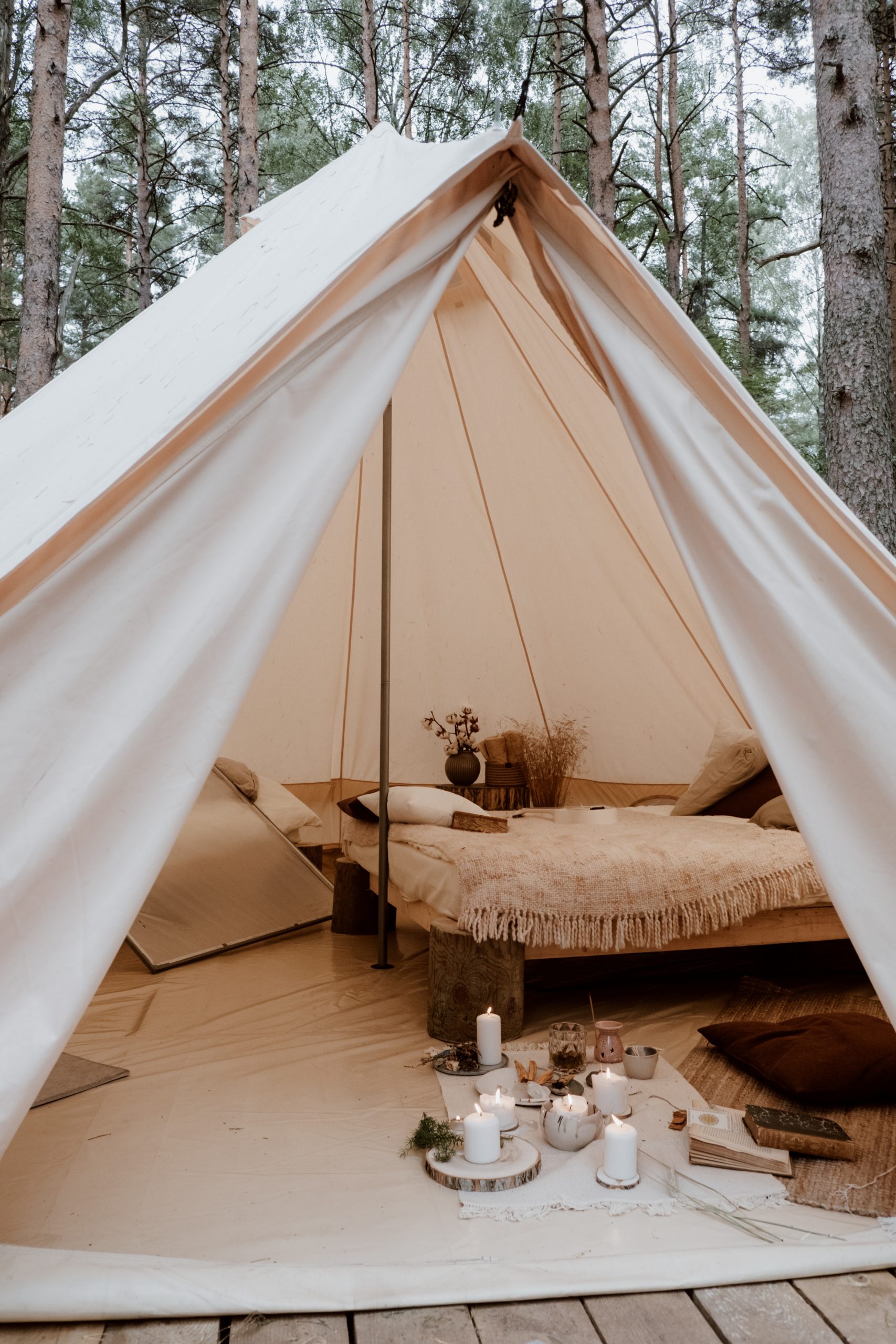 Choose Your Destination Wisely
Let's face it. Planning a vacation is overwhelming. Make sure you don't swoop in and snag the first deal you find. Take time to plan out your vacation and choose your destination wisely and thoroughly; consider multiple locations and regions around the world.
For more information about money-saving tips like money management, explore our website.