AJP Commercial Shredding provides customized on-site document destruction of a client's sensitive information, whether the business requires weekly, bi-weekly, monthly, or annual purges. AJP caters to the private sector and commercial businesses in Flint, Detroit, Pontiac, Saginaw, and the Lansing area.
Read more to find out how Metro Community Development was able to help AJP become a successful, thriving business.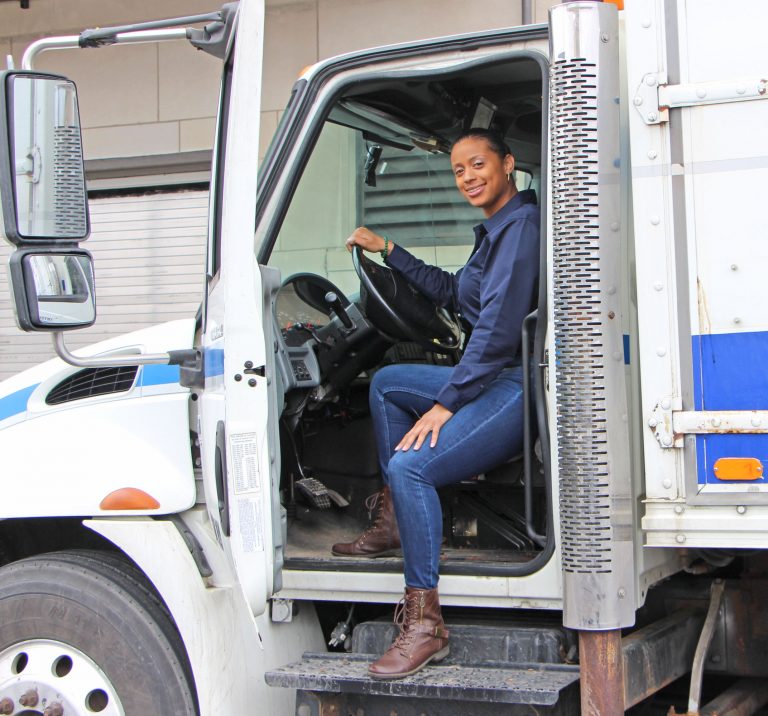 April January is the CEO and founder of AJP Commercial Shredding, a customized on-site document destruction service where clients located in Flint, Michigan, can have their personal information securely discarded.
In 2016, April left her stable, full-time position at a corporate insurance company to pursue her entrepreneurial dream of owning her own business. April noticed that Flint had a serious lack of access to secure and compliant commercial funding. Her innovative solution to this problem was to create her own business where clients could safely discard their sensitive information without running into issues of non-compliance––or worse––HIPAA violations. And thus, the concept of AJP Commercial Shredding was created.
Unfortunately, April wasn't able to obtain funding from banks through traditional means based out of Genesee County. Instead of forgoing her entrepreneurial endeavors, she sought out financial assistance through Metro Community Development, where Marcus Rankins was able to help April make her entrepreneurial dreams become a reality.
Together, Marcus and April were able to develop a solid business plan and vision, which allowed for AJP to grow and succeed. From there, April was able to obtain a small business loan, which would become the foundation for AJP Commercial Shredding.
What sets AJP apart from other commercial shredding services is accessibility, as AJP is the only commercial shredding business available in Flint. In addition to the city of Flint, AJP has expanded its services to Pontiac, Detroit, Saginaw, and the Lansing area.