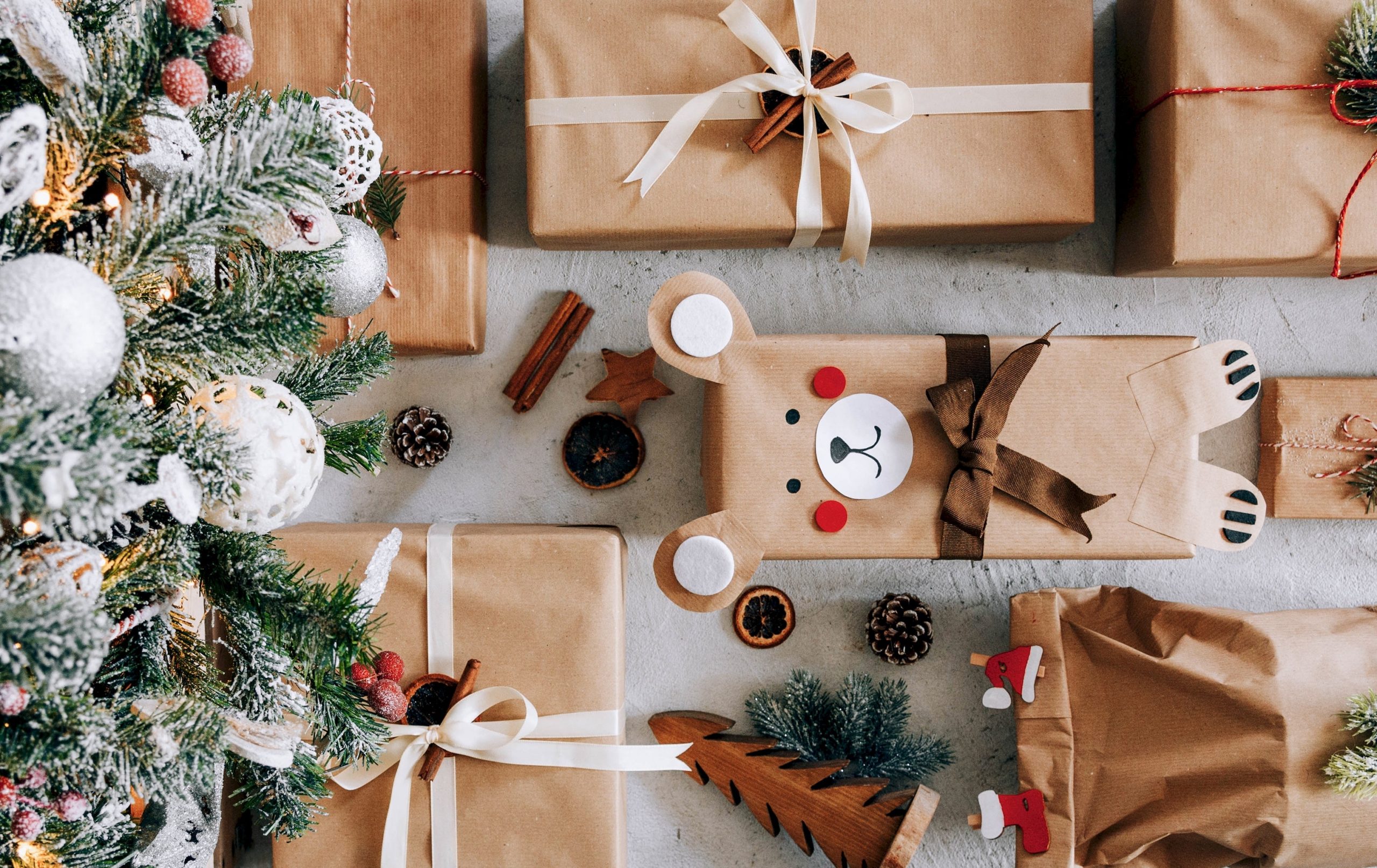 Best Ways to Save Money This Holiday Season
Are you feeling a bit pinched this holiday season?  Well, you're not alone. With inflation, supply chain issues, high gas prices, and wage stagnation, many Americans are feeling anxious about their finances this year. Almost 40% of Americans say their personal finances have deteriorated in the past year and many families are feeling the squeeze. Here are some tips on saving money through the holidays this season.
The average American will spend $998 on gifts for family, friends and coworkers.  More than a third of American shoppers (36%) will incur holiday debt. On average they will owe $1,249 after putting purchases on their credit cards, taking out personal loans or using buy now, pay later financing.  
Maybe it's time to develop some new traditions. Don't let debt accumulation due to overspending be part of your holiday.  Instead rethink the holiday's and foster new traditions that cultivate joy and wonderful memories without breaking the bank. It's all in the planning.  
SET SOME GROUND RULES
To saving the most amount money through the holidays, try to avoid overspending by setting some ground rules and thinking through both your purchases and your entire approach. This disciplined approach will relieve both emotional and financial stress.  
Create a holiday budget. Set a spending limit. Determine how much money can be budgeted for holiday shopping. This is key to avoiding debt and ensuring there is money available for normal monthly expenses. Your budget should include all of your anticipated costs including gifts, travel, pet boarding, events, extra groceries, and seasonal home decor.  By setting limits in advance, you can avoid overspending. 
Make a list. Make a list of people you want to gift during the holidays. This can be prioritized into different levels with a spending limit attached to each. Instead of deciding on the gift first, decide on the dollar amount you want to spend, then find a gift that fits the bill. 
Shorten the list. Don't feel obligated to give gifts to people you rarely see anymore. It is okay to cut the strings. Review your holiday shopping list and cut where necessary. In most cases a holiday note or greeting will suffice. Reach out and let them know you are thinking about them. 
Stick to the shopping list. Stay focused and exert some discipline. Aside from preventing impulse buying, a well thought out list will help you shop smarter and stay on budget. 
Use cash. Determine a specific amount you to spend, and then use cash for purchases. You won't be tempted to overspend if you don't have the cash to dole out. When it's spent, it's gone. 
Avoid credit cards. You will end up paying a lot more for your gifts if you place it on your credit card. Interest can pile up quickly. Only charge what you can pay off within 30 days to avoid extra expense.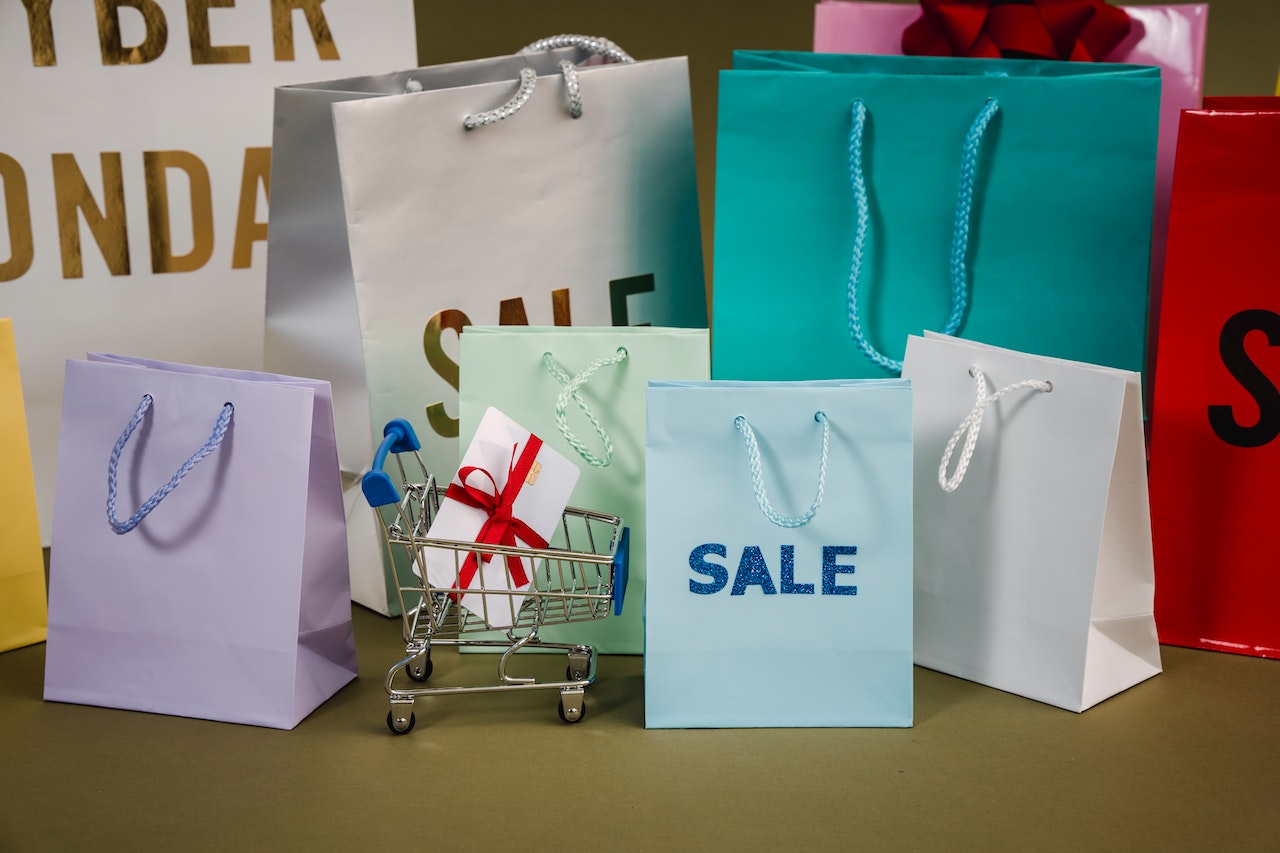 WHEN SHOPPING 
Start early. This can help you take advantage of early sales and spread out the cost of the holiday over many months. It can also relieve the emotional pressure of waiting until the very end and making impulse buys that no one really wants any way. Remember that one out of ten gifts are returned! 
Do your research. If you know you want to buy a particular product, check the internet to find out if a retailer has it on sale. Find out when the stores are having their largest sales. Also look for shipping opportunities, a discount could be wiped out by the shipping fees. 
Watch the sales. Deals and coupons are a good way to saving money through the holidays. However, just because something is on sale doesn't mean it's a good value. Compare prices and make sure the store hasn't upped prices just to offer a 10% discount, which puts the price right back where it started. 
Shop around for toys. If toys are on the list, don't buy too early, because most retailers and online deals kick into high gear in the first and second weeks of December. However, if you're looking for toys that are likely to be in high demand, it may be worth the few extra dollars if someone has his or her heart set on it. 
Use coupons. Check online for coupons for stores you shop at. You can find coupons by store name, brand or other detail. Check the midweek and weekend papers for coupons, as well. 
Re-gifting. Take a good look at your unwanted storage items and see if there might be someone on your gift list who would love it. Many items can be repurposed and personalized. An old bowl could be repurposed as a container for homemade candy. Use your imagination and create something unique.   
Black Friday deals. Don't get caught up in the hype of Black Friday. Make sure what you're getting is truly a deal — and more importantly, make sure you are buying something you really want. Retailers push Black Friday sales hard, and shoppers often over-spend and buy on impulse. Read the ads, check your list and plan your shopping strategy. 
Use your old gift cards. An estimated $3 billion in gift cards go unused each year. Some estimates put the total number of unused gift cards at $21 billion. If you have some of this plastic hiding at the bottom of a dusty drawer, dig them out and put them to good use. 
Post-holiday shopping. Consider doing your shopping after the holiday for the following year or for friends or family members that you will be seeing after Christmas. Some of the best deals can be found after New Year. 
Know when to stop. Once you've completed your list – stop. Don't be tempted to buy just one more little item, because that one little item leads to another and another.  
TAKE A DIFFERENT APPROACH
Make it a game. A great way to saving money through the holidays; instead of buying a gift for each family member play Secret Santa. This is a great approach to limit excessive spending. Each person brings one gift to the holiday gathering. A spending limit is set in advance. A lottery determines what order people can pick a gift. It's fun and encourages more family interaction.  
Gift only the children. This might make more sense for large family gatherings. Decide in advance that only family members under the age of 18 receive gifts.  
Give your time. Gifts don't always need to be physical items. You can also give the gift of yard work, organizing a room or delivering a home-cooked meal.  
Embrace the joy of giving no gifts. Focus on meaning and connection. More and more families are choosing not to exchange gifts at all and focusing on the holiday experience instead. Take a moment to reflect on the true spirit of the holidays and what that means to you. Whether it's reaffirming your faith, reconnecting with loved ones, giving back to your community.  
Send text or e-cards. Have fun searching for a creative text or animated greeting and send them to people not on your gift list. Creative, sometimes musical, and usually free—sending e-cards instead of the expensive paper version is a fun, easy way to stay in touch with distant friends and family.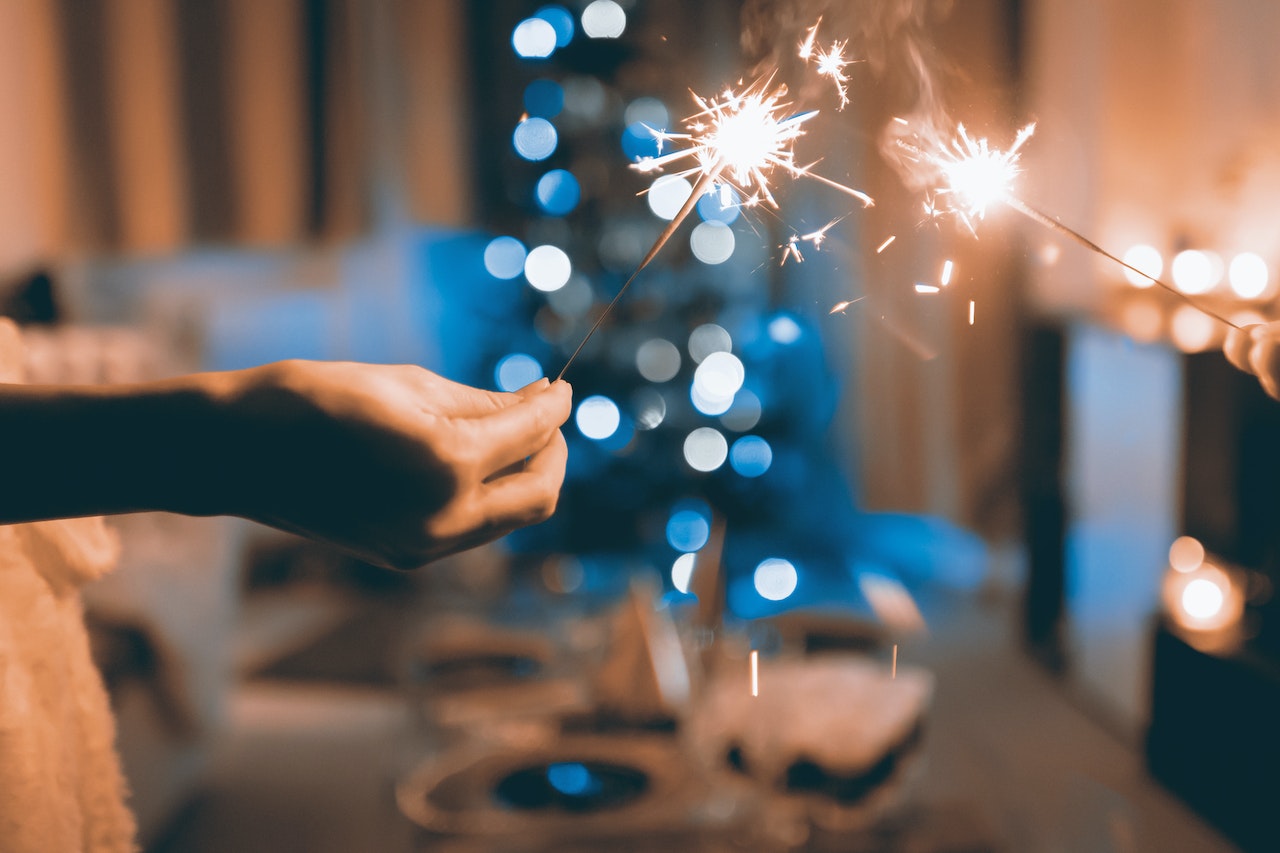 GATHERING
Gifts aren't the only cost associated with the holidays. A small fortune can be spent on decorations and foods. Think of ways to simplify or share costs, you will be surprised how it can easy the holiday stress.  
Decorate with style. Instead of spending money on plastic decorations, take a neighborhood walk or hike with the kids to gather natural materials like leaves, evergreen branches, and pine cones. Match them with inexpensive supplies like candles, cinnamon sticks, and ribbons to adorn your tabletops, mantle, and front door. 
Make it a potluck.
If you are hosting a holiday feast, turn it into a potluck! That way everyone can enjoy each person's favorite dishes. Hosting a holiday party is a huge investment of time, money, and energy. So perhaps spread the responsibilities around by having guests bring their favorite side dishes, desserts, and drinks. This can add up to a big savings at the grocery store.  
Focus on gratitude. Focus on gratitude for the holiday rather than the material gifts and high-dollar spending. Spend time with family and friends and forgo the gifts. Suggest to others that this is the year to focus on gratitude. People usually remember time spent with family over what gift they received.  
The Bottom Line
There are a lot of creative solutions to saving money through the holidays without sacrificing enjoyment. Take a sensible and discipline approach to spending will help you create a more meaningful and enjoyable holiday experience for everybody.